A student at Iran's Pars University of Art and Architecture in Tehran, Narges Shah is a passionate artist and designer. Becoming the SIT Design Award "Emerging Interior Designer of the Year" with her project Café Pars, gave her the motivation and strength to work harder and be more courageous in implementing her ideas.
Could you tell us a little about yourself? Where are you from?
I was born in 1995 in Tehran, Iran. I am a graduate student in the field of interior architecture, and I am interested in deconstructive design. Colour is the main element in my designs. I am interested in painting, fashion, and furniture design. And I also paint in my spare time.
How did you discover your passion for design and interior design in particular?
My bachelor's degree was in information technology, and my interest in interior architecture was discovered through a computer graphics course. While reading that course, I realized that creating new environments gave me a different and deeper feeling that led me to enter this field.
What was your design process when working on the "Café Pars"? Which elements of your design are inspired by the local culture and history?
The reason for choosing this design for my project was the location and time of Café Pars, which made me start my research about the time of its construction. This place was built in the Qajar dynasty. At that time, special colours, elements, plastering, and murals of portraits of kings were used in the architecture of palaces, and I tried to combine the past and the future in this design and give a different feeling to the audience.
What does it mean to you, to become the Emerging Interior Designer of the Year?
There is an indescribable feeling that at the beginning of my career, my design has been seen and won, and this situation gave me the motivation and strength to work harder than in the past and have more courage in implementing my ideas.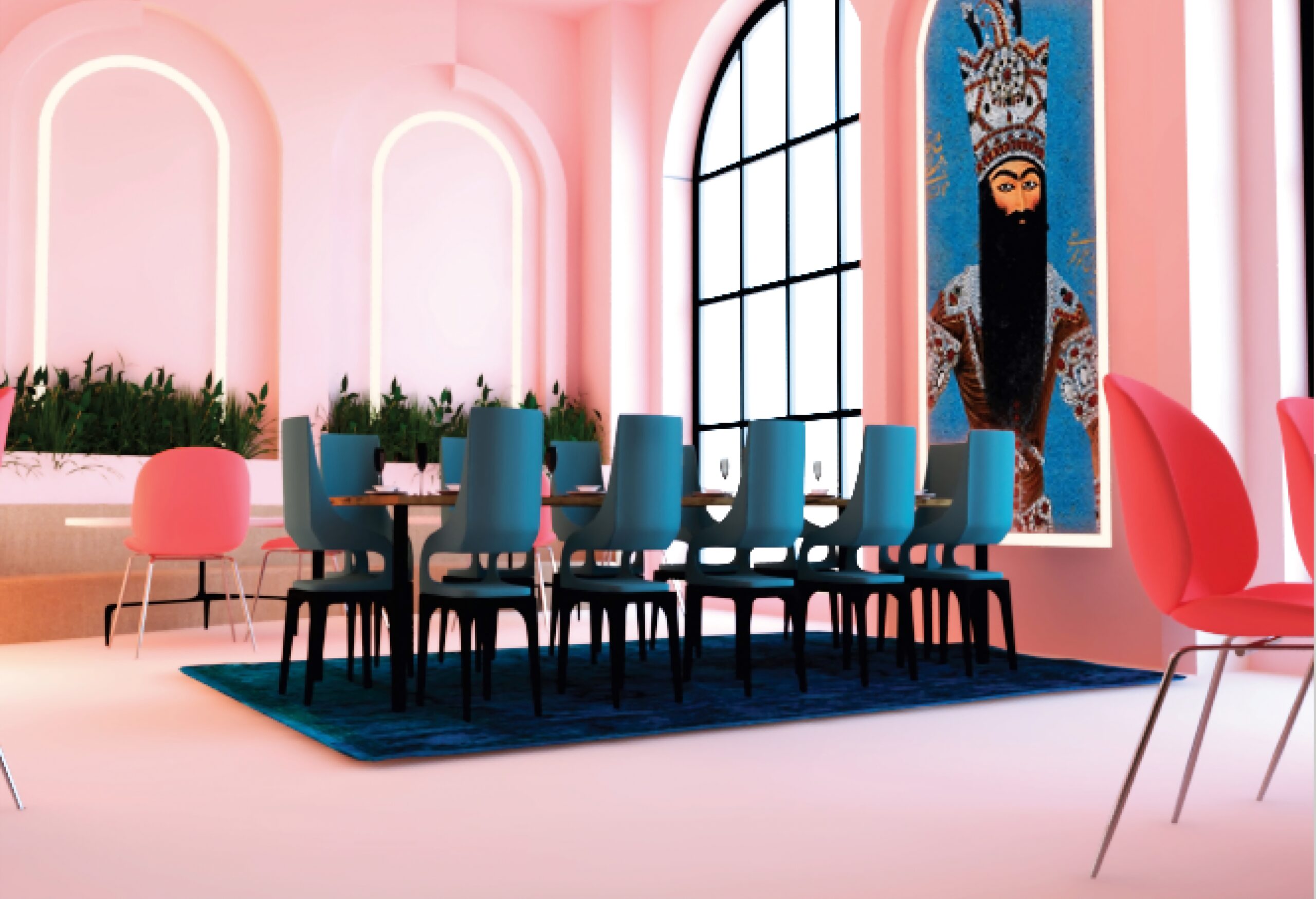 When will you graduate from the Pars University of Art and Architecture?
I am currently completing my dissertation and will be graduating soon.
What are you working on now? Can you share a glimpse of your design project?
I am currently working with a design team on the interior design of a clinic and pharmacy centre in a shopping mall on Kish Island. We tried to do a different design using a parametric design.
Lastly, what should we wish you for 2022?
I would like to work on special, different, and international projects in the interior design field and also run a brand in the fashion and accessories field.