A self-described "hotelier at heart" with over 25 years of operational hospitality industry experience, Monika Moser has a deep understanding of luxury hotel service and a unique cultural perspective. Chief Operating Officer of Campbell House, Monika has recently joined the LIV Hospitality Design Awards Jury board.
Could you tell us a little bit about yourself? Where are you from?
The question of where "I am from" is not an easy one to answer nowadays. We have become citizens of the world, expatriates, global nomads and the classic answer to your hometown or origins has somewhat evolved.
My parents are both expatriated Germans (since the 1960s), I was born in Caracas, Venezuela and thanks to my father's long career in the hospitality industry have moved numerous times in South America, from Cuidad Guyana (Venezuela) to Rio de Janeiro (Brazil), to Quito (Ecuador), to Lima (Peru), to Macuto (Venezuela), back to Caracas (Venezuela)…
Circumstances made me earn my high school diploma in a small country town in Bavaria and continue with an apprenticeship in hospitality management in Frankfurt, before moving to Paris. I have been the longest now in France, 25 years to date, and I feel quite at home here…
You started your career working in the front office and then the housekeeping departments; why did you decide to switch from hotel operations to a Hospitality Design Firm?
Why not? In general, I believe that switching industries and gaining experience in a variety of trades is a great advantage for everyone involved. Then it comes to opportunities you should be able to recognize and seize at the right moment in your career.
Thanks to an important mentor in my professional career, I was given the possibility to open and manage the French entity of an international interior design firm in 2015. The skills needed for this position were definitively transferrable from the hospitality industry, such as people management and talent development, emotional intelligence, customer relationship management, finance and accounting, strategic thinking… The hospitality industry is a pretty good university!
Since working in the design field, I enjoyed the immense creativity of the design teams, the can-do attitude when confronted with problems, and to participate in the development of a new project. In addition, exchanging with designers about hotel operations and the feasibility of their design creates very interesting debates!
What are your key focus and priorities as Chief Operating Officer of Campbell House?
As the COO my responsibilities are to ensure that Campbell House has the necessary operational controls, procedures, and people in place to ensure our operational efficiency. I work closely with our CEO Beth Campbell on strategic initiatives and help set the culture of a talent-first ecosystem and a growth mindset within the team.
We are still a young firm, and naturally, my focus now is our business development, our profitability, and the continuous emphasis on cash flow. In addition to this, I am always looking out for new talents to grow our team.
I believe that managing operations is not always compatible with being a designer. Design teams should be able to do what they do best: be creative and innovate. Operations must be streamlined support, not a constraint.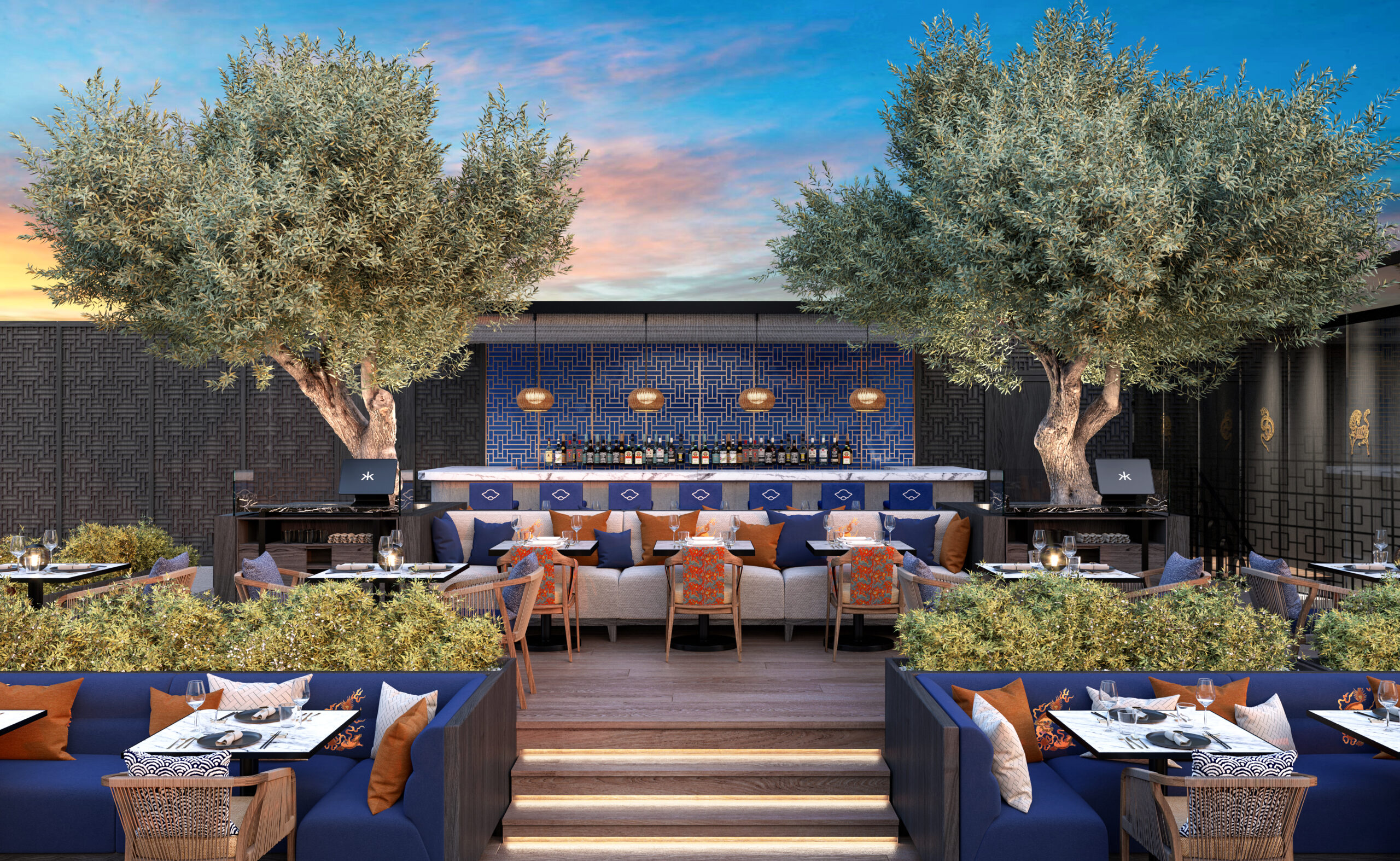 If you have to choose one of your/your team's most recent projects, which one would it be and why?
We recently finished the Hakkasan Bodrum at the Mandarin Oriental Hotel and it is now open to the public. The work on this project has been done through the pandemic and I am very proud of the team's commitment and talent, even if circumstances have not always been easy. The site has breathtaking views of the Aegean Sea. Combining this Bodrum scenery with the modern Chinese aesthetic of the Hakkasan brand, and using wherever possible Turkey's rich handcraft heritage, has been a wonderful challenge.
We are currently working on various other locations with the Hakkasan team and this shows the dedication of our House members and the loyalty of our clients.
You are leading Alumni Associations and volunteering in Board of Directors and Mentorship programs, what do you find the most fulfilling in all these involvements?
Indeed, I currently am the President of the French Chapter of the Cornell Hotel Society (CHS), the President of the Alumni Association of the Hospitality Management Program (IMHI) of the ESSEC Business School and in that capacity, I have recently been elected Member of the Board of Directors of the ESSEC Alumni Association.
We are in a very individualistic society, where the collective is less important than the self. I believe that the group and the community can be a great support in your career and specifically in difficult times. We are only stronger together and for that, we need to constantly be bridge builders. Being a bridge builder means helping create strong relationships, building trust between people, and offering continuous support to others.
Throughout my almost 30 years in business, I was lucky enough to meet amazing professionals. I find it very fulfilling to bring them together and provide various networking opportunities. Specifically, the younger generation of recent graduates and current students need our support, experience, and help to build their network.
On the other hand, I constantly learn from them about their aspirations, fears, and goals, and being a mentor to young graduates is very gratifying.
What can you tell us about your ongoing projects? What is in the pipeline for you?
We have a very interesting and eclectic pipeline, across North America, Europe, and the Middle East. The team is working on various hotel renovations and hotel rebranding, corporate workplaces, restaurants, etc. We see a pattern of fast-track renovation projects with tight budgets along with new luxury properties, a design firm must be flexible and excel in various competencies nowadays.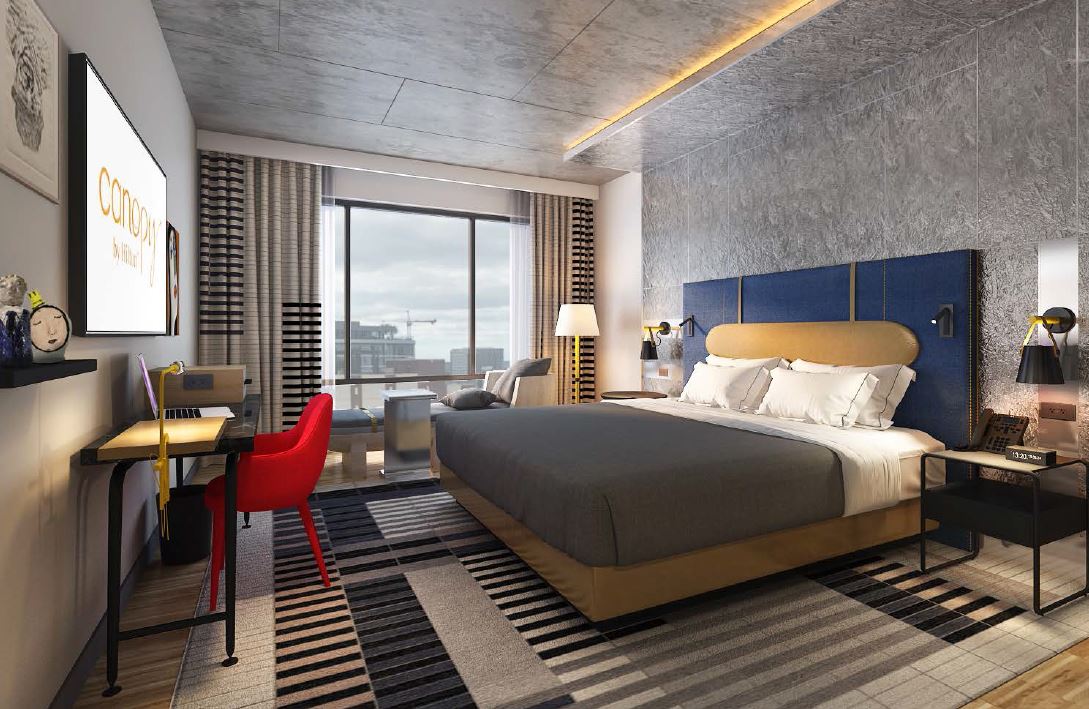 Last, what would be your advice to young graduate designers?
Over these past years, I have had many discussions with young graduates, who feel a sort of void after graduation. One might feel this after a great achievement, such as the successful completion of yearlong studies. It is however important to remember that this is only the beginning of – hopefully – lifelong personal learning and development.
Young graduates of any field must stay curious and continue to push themselves to more, go beyond their comfort zone and seize opportunities.
Also, being a great and talented designer is not sufficient anymore. We always look out for talents who are humble enough to recognize that they are only a part of the entire process in a project, empathetic enough to understand the difficulties of all parties involved, and who have that growth mindset to learn from any mistake and setback.