Elena Apiou has participated in redefining the design DNA of Accor's historic brands, Novotel and ibis, by organizing international design contests and collaborating with internationally renowned designers and architects such as the Sundukovy sisters, Innocad, Ramy Fischler, etc. She has also contributed to innovative projects (mobile hotel, wellness centre, etc) aiming to constantly rethink tomorrow's hospitality. Currently, she is part of the LIV Awards jury panel and Head of Design for Adagio Aparthotels (Accor group & Pierre et Vacances). Her goal is to transform and bring more emotion to this brand through new design concepts.
Can you tell us a bit about your background? Where are you from?
I was born in France but raised between France and Spain. This bi-cultural background has given me the habit to keep moving and crossing borders. I studied Public Affairs and International Management and tried, at that time, to live as many international experiences as possible (internships, exchange programs, etc).
This curiosity and interest in foreign countries and other cultures led me to fly to Latin America, right after my graduation, to start working in the tourism and hospitality industry. That's when I joined the Accor office in São Paulo 10 years ago as a financial and operational project manager.
Since the beginning of my career, I have always had the opportunity to closely collaborate with the Design department of the company, I kept thinking that those guys had the most exciting job ever!
I eventually travelled back to Europe in 2013 and working in the design department quickly appeared to be an obvious next step for me. My experience as a project manager, leading international projects, was a valuable skill for Accor Design Director. This is how I entered the design field! I worked for 6 years as a design project manager on new interior concepts. Until I assumed my new job, more than one year ago, as head of design for Adagio Aparthotels.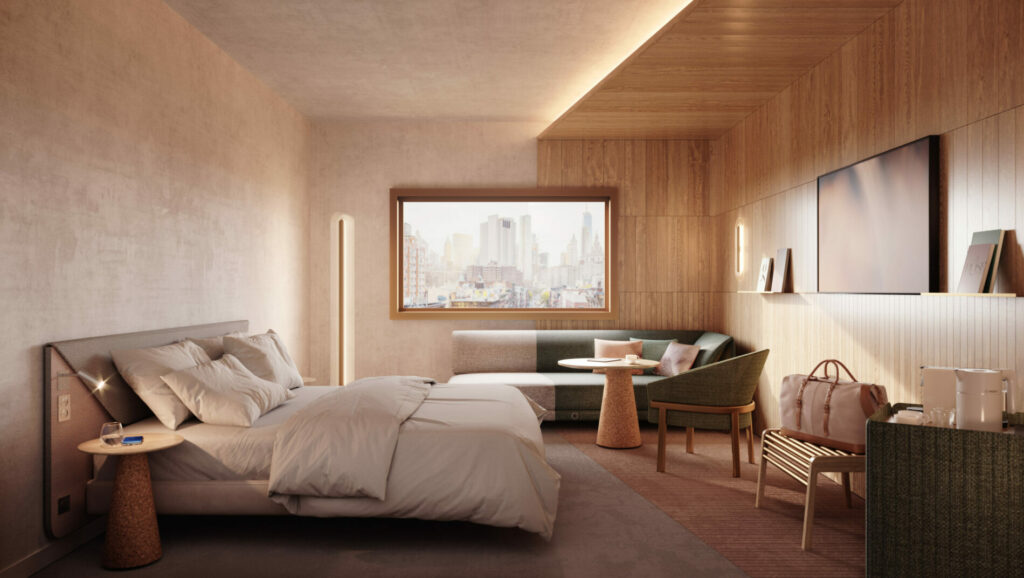 What has inspired you to work in the Design field?
No matter its nature (interior design, product design, graphic design, industrial design, etc), the design aims at making people's life easier and more beautiful. Isn't that inspiring?
Designing interiors is not just arranging beautiful spaces, choosing nice materials and colours or elegant furniture. It goes further than that. Designing interiors is actually designing experiences, that clients will hopefully enjoy and therefore remember. Knowing that we have a direct impact on clients' feelings is really incredible.
Design is also very inspiring to me as it is a multidisciplinary and shape-shifting field at the crossroads of different expertise. It's a thinking process that must address many stakeholders' needs and views. In the hospitality industry, design bridges the gap between marketing, development, operations, real estate and finance, maintenance, and construction. As a design team, we keep on working with many different people, we bring them together to eventually come up with constructive and beautiful projects that address real needs. This is all the complexity of the design, but this is what makes my job so engaging.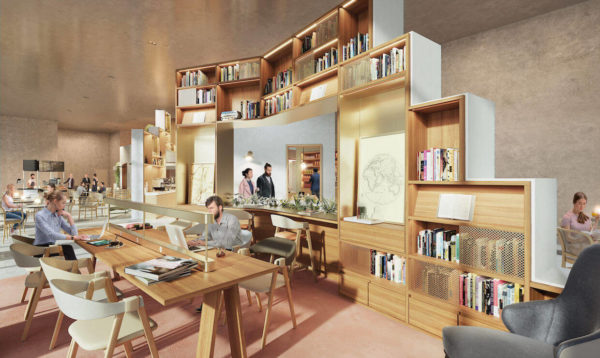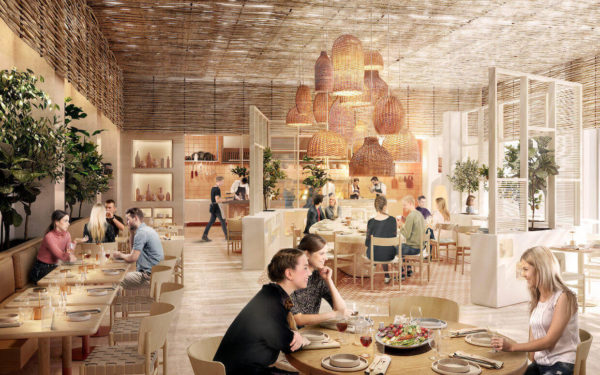 At Accor Group, you have participated in redefining the design DNA of Accor's historic brands Novotel and ibis, can you please tell us more about it?
The design has become one of the main – not to say the main – differentiator for hospitality brands. In 2016 and 2018, ibis and Novotel went through a deep repositioning with the ambition to remain references in the Economy and Midscale hospitality markets. Both projects were a tight collaboration between design and marketing teams and followed a similar process.
We organized two international design contests to eventually select the best partners to work with to redefine the brand's design DNA. But instead of appointing one winner, we decided to choose one interior design studio per main region (Europe, the Americas, Asia and Middle-East Africa). This is how we ended up working with Innocad (Austria), FGMF (Brazil), and Soda (Thailand) for ibis; RF Studio (France), Metro (Brazil), Sundukovy Sisters (Russia – Dubai) for Novotel.
The objective was to come up with a collection of design concepts for both brands, with different regional inspirations but to be deployed anywhere in the world. For instance, the concept designed by Metro Studio in São Paulo can be chosen for a new Novotel construction in London.
Both processes have been a great success. Working with different studios simultaneously has turned out to be extremely enriching and has enhanced everybody's creativity. The concepts of each brand are today visible in the network!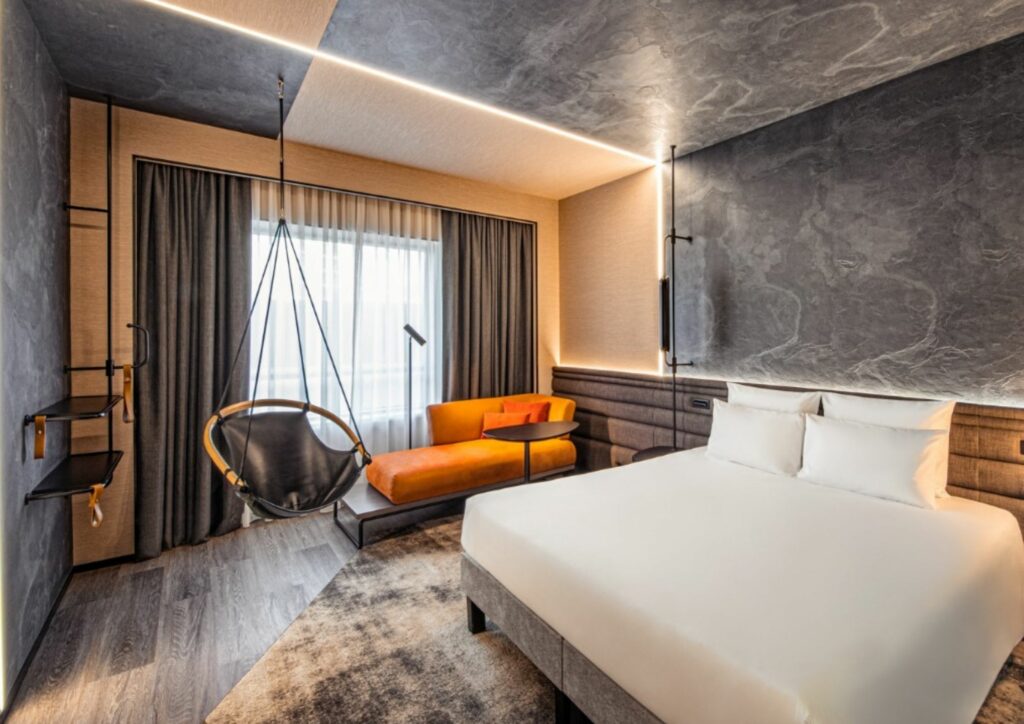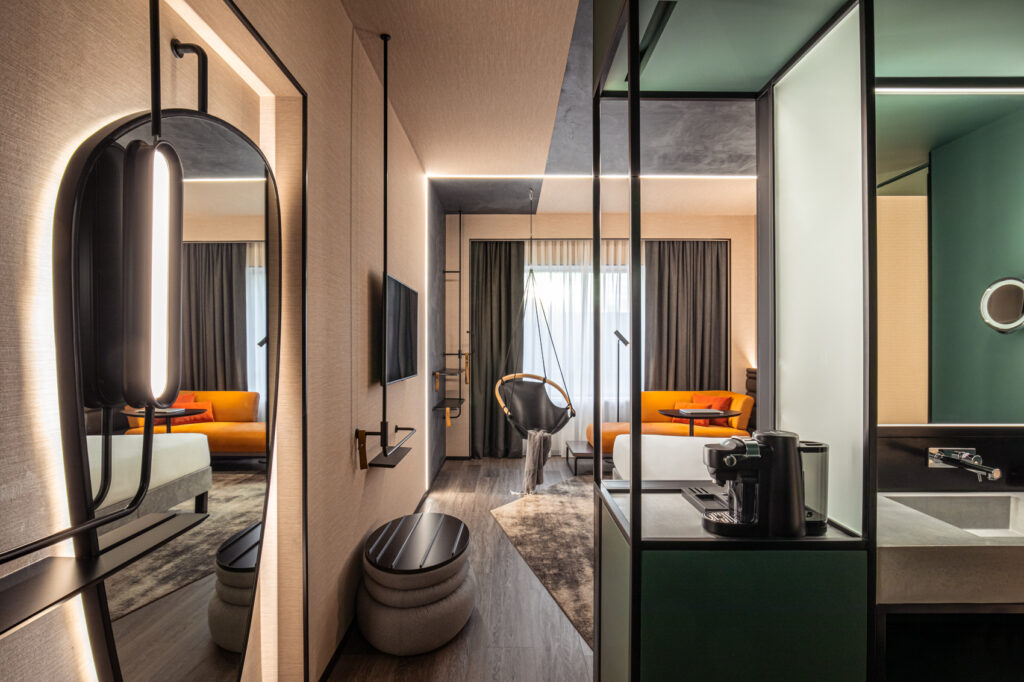 What are the main challenges when designing Aparthotel? What makes Adagio Aparthotels unique in terms of Architecture and Interior Design?
One of the main challenges when designing Aparthotels is turning them into emotional and trendy spaces, while they are too often mainly chosen for their functionality. Actually, designing an Aparthotel is designing a real home, where people are meant to stay for weeks even months. And that makes our job quite different from designing a hotel. The memorable experience won't necessarily come from the aesthetics, the disruptive or impacting aspect of the interior. The memorable experience will come from the flawlessness of the stay, the feeling of home away from home, and the sensation of being taken care of. That is exactly what needs to be conveyed by design.
Another challenge is finding the right balance between durability and attractivity. When designing a new property, we need to design a product that will last for a few years, at least 8 or 9. But today clients are used to seeing new hospitality and F&B concepts popping up every year or a couple of years. Their perception of modernity and "trendiness" declines very quickly. Not easy to design interiors in such a challenging context. The key is to respect the brand DNA and to work with talented creatives that will understand it.
For Adagio, this means designing comfortable and warm interiors, to offer the easiest and smoothest experience to our guests. We know we don't propose a "state-of-the-art" design aesthetically speaking, but we do our best to offer the friendliest and most home-feeling spaces. Conviviality and togetherness are two pillars of the Adagio brand and we always have them in mind when working on interior design projects, might they be refurbishments or new-builts.
What are you working on at the moment, and do you have any upcoming projects or collaborations that you're able to share?
We have just released a new concept for the Adagio Access brand (economy long-stay brand) and are currently finishing Adagio's new apartment concept in collaboration with French designer Didier Versavel.
We are also working on a co-living concept with the French studio Numero 111. The idea is to propose, within Adagio and Adagio access buildings, bigger apartments (4 to 6 bedrooms and a big living area) to host families, groups of colleagues, and friends. I have many more ideas in mind for the coming months and years!
Outside of the design world, do you have any other passions?
I guess you won't be surprised if I tell you I spend as much time as possible travelling. Apart from the business trips, I try to travel out of France one weekend per month. Eager to get back on track once the sanitary situation gets better.
I love music in general. I really enjoy the opera more specifically. I used to sing in choirs for many years and play the flute. And I am a big fan of Paris, my city – so much to see, to taste, to discover, to live!