Anna Grichting is an architect, urbanist, and musician at Bordermeetings Switzerland and graduated with a Doctor of Design in Urbanism from Harvard University. She is a specialist in sustainable Urbanism and border landscapes. Anna is part of the BLT Built Design Awards jury panel and is sharing the professional journey that brought her around the world and her passion for music.
Could you tell us a little about yourself? Where are you from?
I was born in Geneva, Switzerland, and lived in England and Ireland as a child and young girl. My Swiss ancestors are from a mountain village in the Valais, and my mother was born in Berlin. I studied and practised architecture in Geneva and went to Boston to undertake my Doctor of Design. After working for the Aga Khan Award for Architecture in Geneva, I taught architecture and urbanism in Qatar for seven years, and I am now back in Geneva working as a consultant, researcher, and designer on various projects. I like to sing, ski, swim (I swim all year round in Lake Geneva), and I am inspired by contemporary art and nature.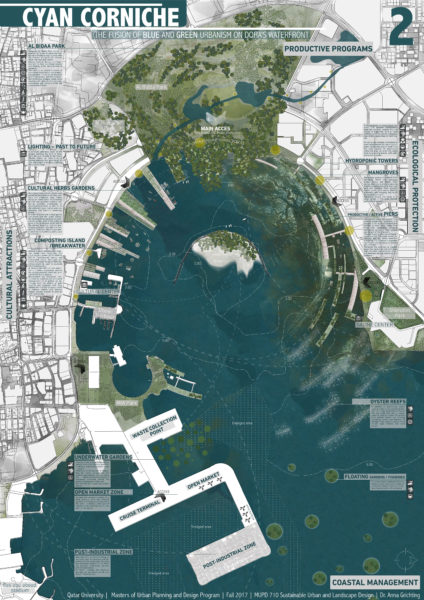 Why have you chosen to study Urbanism?
I never liked history as a young girl because I was not good at memorizing dates… but later, when I was studying architecture in Geneva, we had courses in Urbanism, which included the history of cities and the contemporary design of territories. I had great Italian professors who taught us to read the history of cities in plans and maps and also to understand the cultural and philosophical dimensions of urban settlements. During my studies, I visited my grandmother who had moved to Berlin in the last years of her life. It was my first visit to Berlin, and I was fascinated by the Wall and the divided city, the birthplace of my mother, a city that had been destroyed and torn in half. Two years later, I returned to begin my diploma on the Berlin Wall. I was there when the Wall fell and since then I have worked on Border Urbanism and Landscapes.
I was attracted to urbanism as it is an interdisciplinary field, and I like to work in connecting different systems, modes and layers of information. During my studies at the Graduate School of Design at Harvard University, and through my research on borders and buffer zones, I became increasingly interested in landscape urbanism and realized the importance of landscape as a foundation for all urbanism and architecture. We also were introduced to landscape in my undergraduate studies, so I had a very broad training and outlook on the profession. The city is connected and made up of Open space… it is the glue between the buildings and the theatre where people collect and connect. Squares, Public spaces, parks, promenades, cemeteries, gardens, natural habitats … all of these link into the green and blue networks of the city.
In urbanism, there are many fields – from legislation to policy, geography, to design – and today with growing tendencies to "design with nature" and natural systems, coupled with the development of technology – the fields of ecology, biology, climatology, cyber, and digital. There are also multiple scales of urbanism, historical scales, and spatial scales, and I like to work on these various dimensions of urbanism, from designing pocket parks – which I did with a local community in Boston – to creating visions for large border landscapes such as the Korean Demilitarized Zone and the Cyprus Buffer Zone. I have also connected art and music to my urban projects Can you please take us through your professional journey?
After finishing my architecture diploma, I worked as an architect in Geneva, both in a private office and for the City of Geneva, where I designed the public space and infrastructures for an annual music festival. At the same time, I was studying for my Master's and teaching at the University of Geneva, as well as singing in a Rhythm and Blues Band. My life has always been between Architecture and music, between practice and teaching. On returning from Boston, I worked with the Aga Khan Award for Architecture on an Education Initiative, and more recently I conducted on-site project reviews and interviews for the award-winning projects.
During my time as a professor, I have always maintained a close connection with the profession, presenting and chairing conferences and travelling worldwide. This academia and industry connection has always been important to me as well as mentoring young women (and men too) and I took an important role in the professional training of students as part of their curriculum.
Today, I work as a researcher and consultant on various projects and continue to lecture and write articles and books as well as mentor young and aspiring architects, urbanists and researchers.

What are the challenges in developing sustainable Urbanism?
Challenges are at different levels. Individual, collective, and global. We need to be ready to change our own habits and ways of living, and also to create the structures that will enable us to transition to more healthy environments and lifestyles that respect and regenerate nature
We have to be ready to work with more complexity, with many interconnected systems, and to be open to changing our way of living and doing. I believe it is also important to have a longer view of the impacts of what we do. The Native Americans always said you have to think of what impact your actions will have seven generations ahead. There is a lot of wisdom in indigenous communities that we have overlooked in our times, but there is a resurgence of these indigenous approaches which are very close to nature. We find them also in our own cultures if we listen to our elders.
We need to put the environment at the top of the value chain and transition from an ego-centred to an eco-centred society and economy, give more value to our natural environment, work with nature and not against it, create healthy cities and ecosystems, and promote human well-being.
As a University Professor, do you mind sharing some of your research topics?
My long-standing research is on border landscapes, which began with the Berlin Wall, expanding to the buffer zones of Cyprus and the Korean Demilitarized Zone. In Qatar, I developed research on Blue Design in Drylands, looking at water – both sweet and salty – as a landscape and infrastructure for urban development. I also conducted research with my students on Public Art and Public Space, and with the upcoming World Cup in Qatar, the subject of Mega-Events and Urban legacies was a fundamental one for the city of Doha and Qatar. As Qatar has high food insecurity, I developed research and projects on Food urbanism, and on the nexus between food water, energy, and waste, to develop designs and scenarios to optimize these resources and to design better urban environments. The questions of soil and biodiversity are integrated into the research, looking at both natural and technological systems.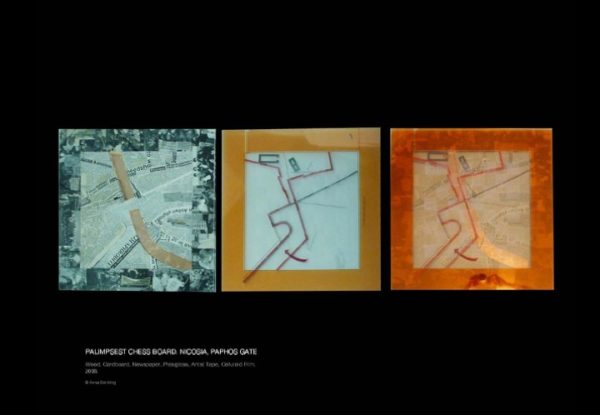 What is the most rewarding part about teaching/ research at University?
Firstly, the students. Without the enthusiasm and dedication of the students, there would be little satisfaction. Working on important and exciting, creative projects with students, and seeing them evolve is very rewarding. Secondly, the opportunity to bring new pedagogical methods and projects which are developed to respond to the environment, as well as to the student's needs and desires. There is often resistance in Institutions when one brings new ideas, but these challenges are also part of the rewards.
What are the advice and professional tips you give to your students?
Go out of your comfort zone. That is where you learn the most and I speak from experience. Think big and always look beyond your site to better integrate your project into the environment. Create designs that give back to the environment, that create great outdoor spaces, that contribute to public space, biodiversity, to carbon capture. Always analyze the topography of a site you are working on – my students used to joke about my obsession with topography, but it is essential in working with nature, with the natural flow of water, and the correct siting of structures and activities. Collaborate with the users to co-create the most appropriate designs for space or building.
Last, you are also an accomplished musician, where can we listen to you?
Since returning to Switzerland, I have been playing with a Jazz Trio, Anna Jazz and Roses. You can listen to our music and watch our videos on my website. With my late husband Cheo Solder, we created Desert Bridges and performed in Qatar for the opening of the Swiss Embassy. You can watch the video on my website and listen to the CD.
Bordermeetings is a project which puts into music and words my work on borders. Sufi Moon was a collaboration with Swiss alphorns and Qawwali musicians from Pakistan.