Senior Director, Design Development Operations – Asia Pacific at Marriott International
Born and raised in The Netherlands, Eelco Böhtlingk spent the first two decades of his life living in both your typical idyllic Dutch village and the seriously design-cool city of Rotterdam.
His career in hospitality first started in The Netherlands, where he worked in various (Michelin-awarded) fine-dining restaurants. Next up was a degree in hotel management and the pursuit of new horizons and experience leading teams. He spent a decade living between the Middle East and Southeast Asia, managing F+B operations and opening hotels. Over the years, his career has given him the opportunity to live in Abu Dhabi, Langkawi, Bali, Bangkok, and Hong Kong, where he is currently based.
Eelco Böhtlingk joined the LIV Hospitality Design Awards Jury panel in 2020.
What has inspired you to work in the Design field?
At first, a passion for creating smarter hotel spaces for the associates that work in them. Passion is an overused word, but when working alongside over a hundred associates in your team who serve five times that number of guests daily, an efficiency compromise becomes an enormous burden over time. I wanted to become part of the solution; hence I joined the corporate office in my current role.
My focus then grew into ensuring that those efficiencies resulted in better put-together designs where all design disciplines coordinate. This is still a significant challenge today, achieving that holistic design where everything from aesthetics, acoustics, audio, lighting, operational efficiency, sustainability, and ultimately, purpose and creativity work together.
What are your primary responsibilities as Senior Director, Design Development Operations, Asia Pacific?
We have a broad responsibility. The most important one is to ensure that the hundred+ hotel projects that I am responsible for have compelling restaurant & bar concepts, functional public spaces, ergonomic back-of-house designs, and experiential interior design. I spend a lot of time ensuring that all design elements work towards a clear & united goal, from a comfortable chair to acoustic reverberation.
Element Hotels Asia Pacific – F&B Concept book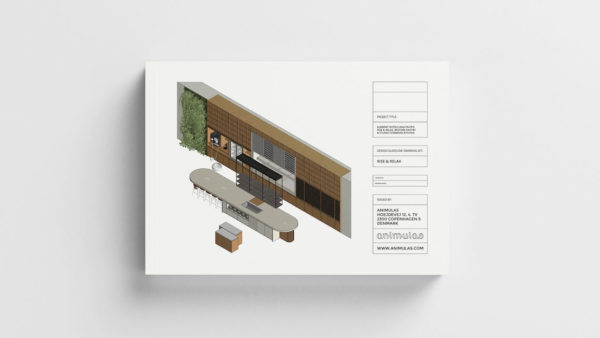 Moxy Hotels Asia Pacific – F&B Concept book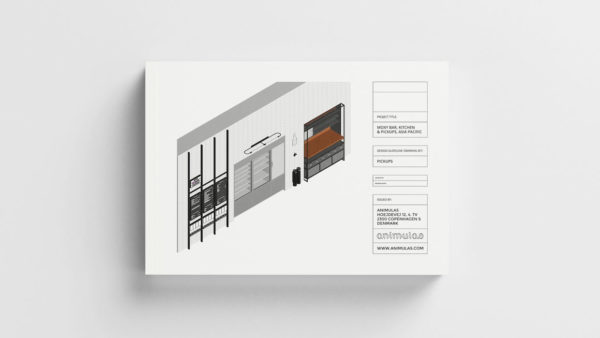 What are you working on at the moment, and do you have any upcoming projects or collaborations that you're able to tell us about?
Working with our wonderful team, I led brand design strategies for St. Regis, Courtyard by Marriott, Aloft Hotels, Moxy Hotels, and Element Hotels. From detailed design prototypes for select-service hotel brands to a highly detailed design guide for world-class St. Regis bars.
In addition, I am championing sustainable design solutions for our Asia Pacific continent. Sustainability is such an essential quality of the work that we do and, at the same time, an ambiguous one. I am bringing substance to this by working across all teams in our organization to help them integrate sustainability into their work.
The St. Regis Bar design guide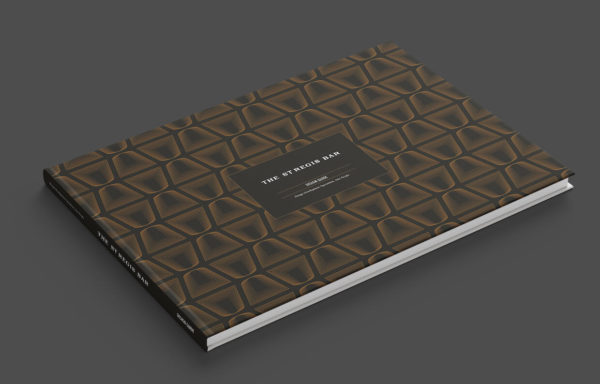 The St. Regis Bar Hong Kong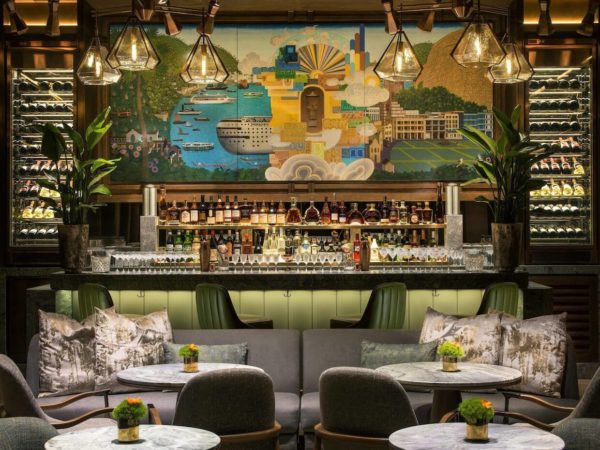 How do you integrate "Sustainability elements and process" when starting a project?
First off, sustainability, the environment, and what it does to marginalized communities worldwide is not only something I am personally deeply concerned about, but it is also deeply troubling to the hospitality industry as a whole. Ethical operators accept both this responsibility and opportunity. The hospitality industry offers experiences designed to make people feel better. On the other hand, the fact that this economic activity is also affecting our communities negatively is a troubling consequence. In terms of opportunities, almost everyone consumes hospitality experiences. We have the power to influence what visitors get exposed to and whether that has a lasting positive effect on the communities in which we operate.
The way I work with sustainability has mostly to do with the design & development of hotels. It starts with owner engagement, where we arm ourselves with compelling case studies to promote sustainable solutions and introduce a route to green certification and our standards to improve the sustainable quality of our work.
I help owners and design consultants make sense of the myriad of sustainable solutions out there during the design phase. Case in point; what might be sustainable in Hokkaido needs an entirely different approach in the Maldives. All angles are looked at, i.e. electrifying operations, renewables, circular construction, or waste management, while not compromising other qualities like space efficiency or guest experience. It's an uphill battle, but seeing the scope of the work I do, the urgency of the climate crisis, and its human rights aspect, this must stay top of mind – both in my projects and when supporting our organization in implementing sustainable solutions.
Sustain – Sustainable Design Asia Pacific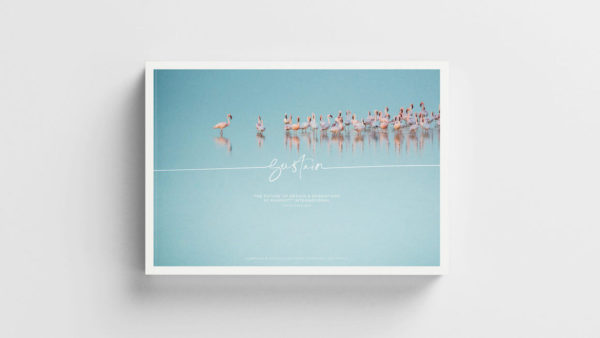 What do you feel is the most challenging part of working in Hospitality – Restaurant Design today?
I feel that the manifested interests of business owners and consumers are growing further apart. With consumers taking a more active role in consumption and its ethics, business owners are not always ready to accept and shift design and development practices to anticipate this trend.
Another challenge would be an experiential restaurant or bar design. There seem to be too many moving parts in the complex F&B design discipline that most designers are not ready to integrate. Restaurants are incredibly dynamic, and the requirements are underestimated. Beyond what you see on a rendering, there is routing, comfort, service functionality, durability, acoustics, lighting, and temperature that guests will all appreciate over pure aesthetics. Yet, we are often disproportionately interested in space renderings.
Do you mind sharing what are your passions outside of the design world?
I feel best when in nature or at a restaurant – both at my doorstep here in Hong Kong or travelling to exotic places worldwide. I love participating in Burning Man, a yearly community event in Nevada, and other demanding and musical experiences. This year has been somewhat different, but locally here in Hong Kong, there are many stunning opportunities. Like collaborating with universities and mentees on various topics, including interior design, diversity & inclusion, and sustainability.
The soon to open Aloft Bali Kuta – adopting the Asia Pacific design prototype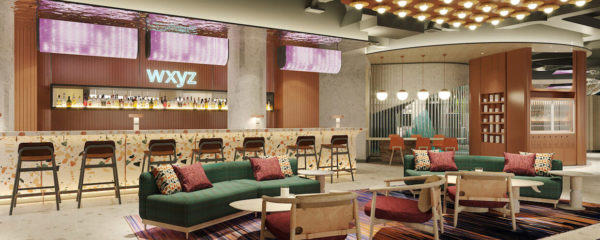 Moxy Taichung Taiwan – adopting the Asia Pacific design prototype