Watching movies, tv shows, or playing video games on our phones has never been better until today, and despite the slow but steady introduction of virtual reality, there is still charm in just sitting back on the couch and watching our favourite shows in the traditional way. Improvements are constantly made since the cathode ray tube screens officially left the living room. We went from LCD to LED, and now OLED displays. Each generation and display type promises an improvement to the visual quality. Accompanying the visuals is of course the audio, surround sound speakers are great for bringing dynamic sound quality and allowing viewers to experience audio in 3D space.
So, what kinds of home media equipment should we be looking into bringing into our homes? Let's look at this list of the best product designs awarded and recognized by the European Product Design Awards to see which is the best for adapting to these new sources of entertainment.
A Harmonious Union of Craftsmanship and Technology – Ionic Sound System Deeptime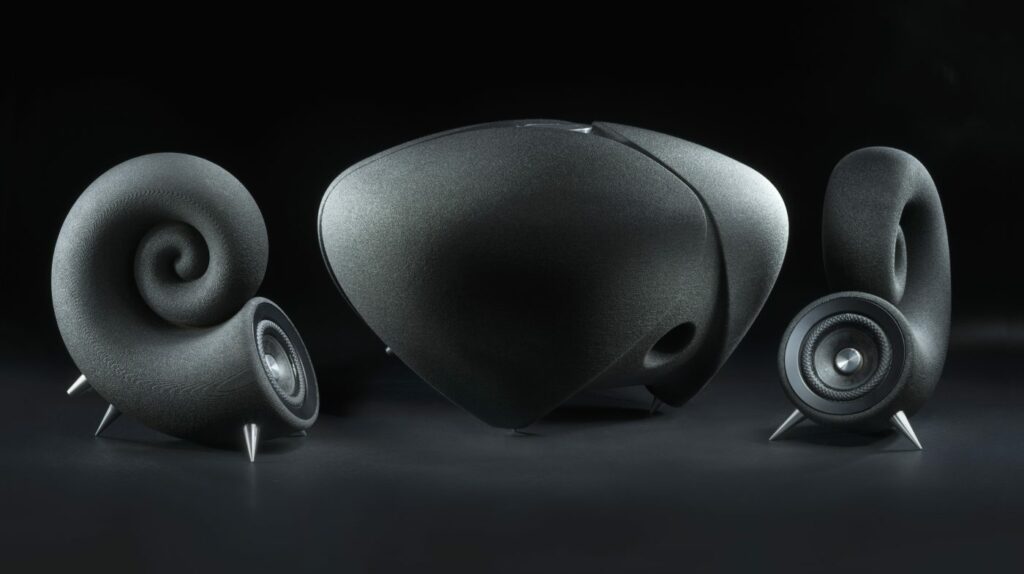 Prizes: Winner in Media and Home Electronics/TV, Video and Audio Equipment
Company: PROTOTYPUM, Czech Republic
Lead Designer: Ondřej Chotovinsky
Compact with excellent sound performance, the Ionic Sound System Deeptime looks as beautiful as it sounds. With a frequency range from 40HZ to 20kHz, it has a hi-res DAC and ultra-low distortion and the latest Bluetooth module that fits perfectly as a desktop or shelf audio setup. The powerful speaker is powered with a Thunderstone subwoofer that's just perfect for a TV sound surround system.
The audio set is the first ever 3D-printed speaker. Printed with composite sandstone material that creates a low resonance coefficient which means you'll get accurate speaker performance. Nature-inspired spirula speakers are eye-catching as the subwoofer can be a great accent item.
Minimalist – LG SIGNATURE OLED TV R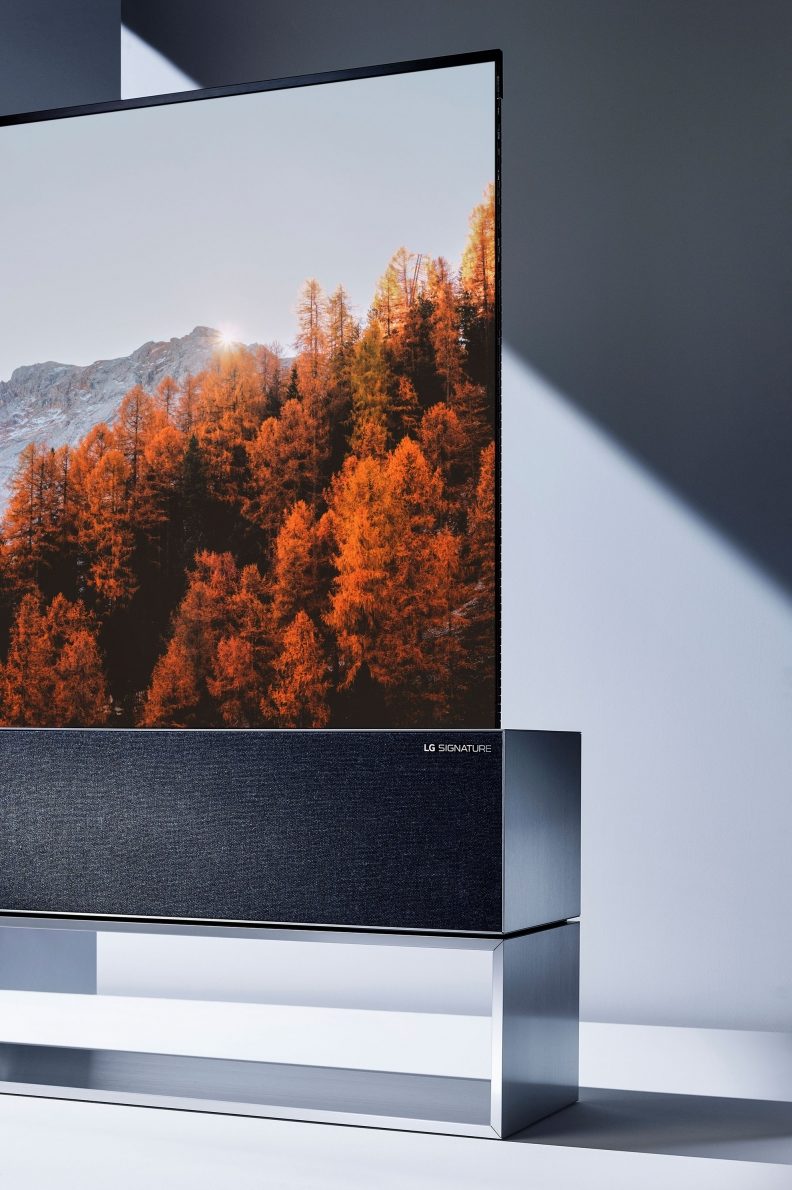 Prizes: Top Design Winner in Media and Home Electronics/TV, Video and Audio Equipment
Company: Foster + Partners, United Kingdom
Lead Designer: Foster + Partners Industrial Design
Where less is more, this innovative smart TV is a sneak peek at the future of smart televisions. A sleek 0.2mm thick screen means you'll have more room and flexibility in your interiors. The thin screen can be discreetly hidden away using a rectangular aluminium volume which comes with an integrated speaker covered with a beautiful tonal fabric.
Science Fiction into Reality – Hachi Infinite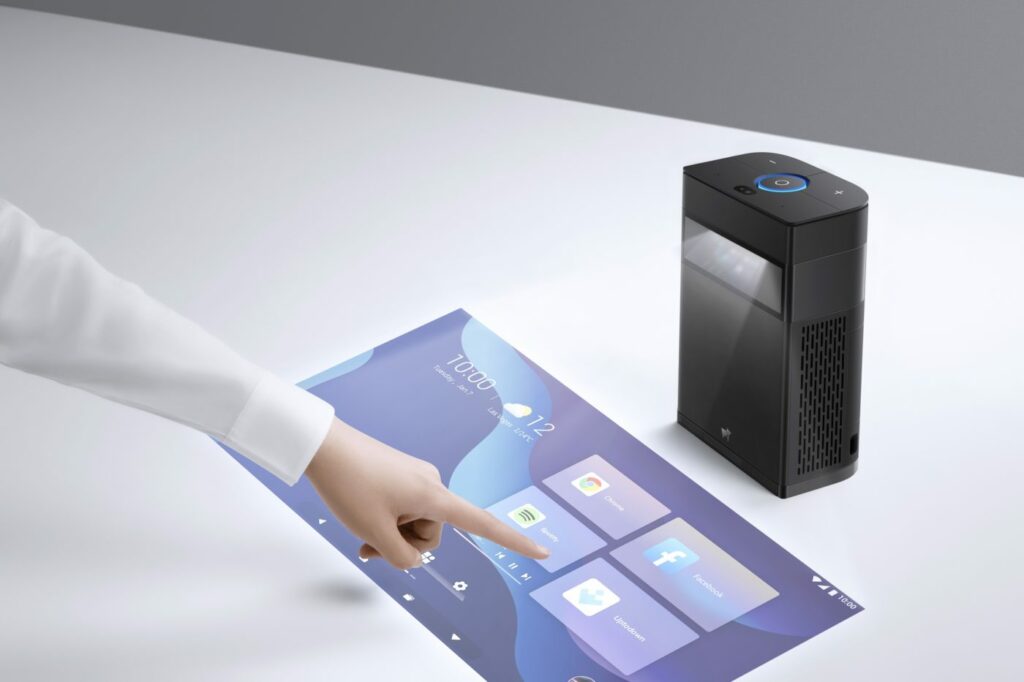 Prizes: Winner in Media and Home Electronics/Consumer electronics and cameras
Company: Hachi (Beijing Puppy Robotics Co., Ltd.), China
Lead Designer: Song Tang, VP of Technology and Lead of AIoT
If you've seen Minority Report 18 years ago and wondered how cool it could be to have a hologram that you can touch and control with a touch of a finger, then you're in for a treat. The Hachi Infinite turns any flat surface into a touchscreen integrated with voice control systems and a powerful Qualcomm chip and Android OS 9.0.
With a range of 600 to 100 inches ANSI lumens HD display, it delivers a high-resolution picture display making it compatible with any videos with 1080p 4K resolutions. It is the perfect tool for entertainment, work and learning as its high-precision sensors enable users for an immersive experience. It offers AI capabilities, endless apps, and can be easily paired with a smart device.
Modular Design – WALKABOUT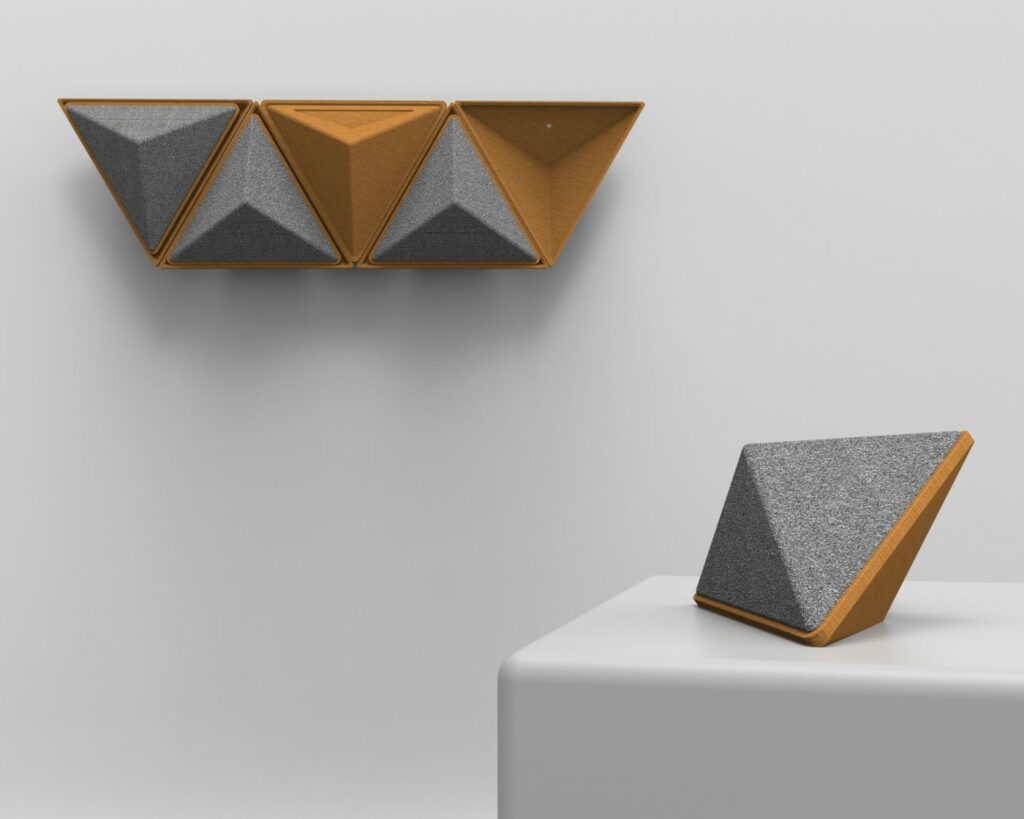 Prizes: Bronze in Media and Home Electronics/TV, Video and Audio Equipment
Company: Vestel Electronic Company, Turkey
Lead Designer: ECE SARIKAYA
Innovation always seeks flexible solutions striving for that overall experience. With WALKABOUT speakers, you'll get an array of possibilities thanks to its ingenious design that comes with modules that can be rearranged and positioned in a way to accommodate the surface of space. Whether you want it below your smart TV or have it by your bedside table, the compact, portable and beautifully designed geometric form can be a stand-alone accent by itself.
Flexible and Fun – IN & OUT player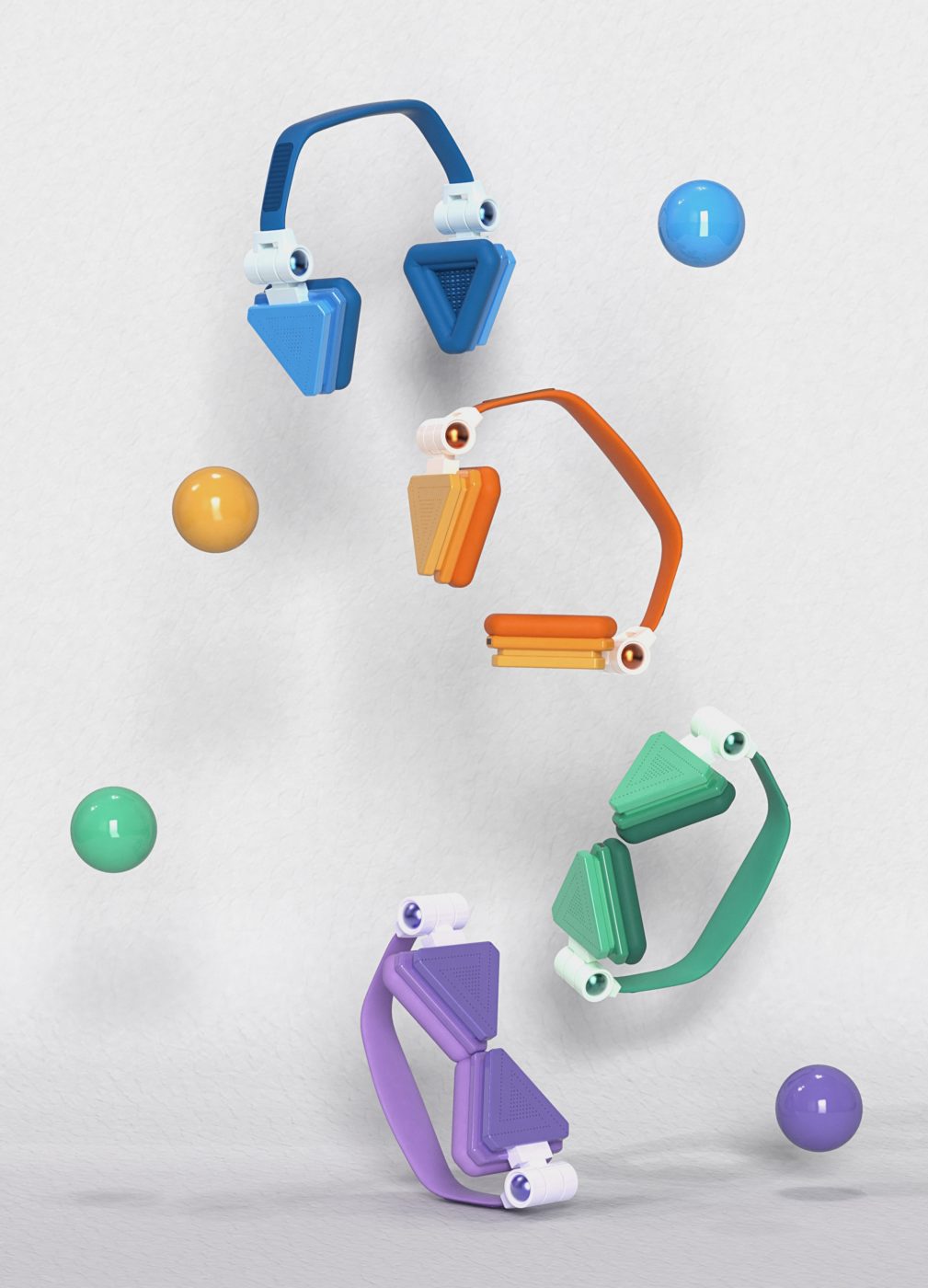 Prizes: Winner in Media and Home Electronics/TV, Video and Audio Equipment
Lead Designer: Hu Miaodi
There are three ways to enjoy these creatively designed Bluetooth headphones and speakers. One, you can use it on your head like an ordinary headphone. Two, you can take off the headphones and rotate them into a triangular module and three through its magnetic connection can be transformed into a Desktop speaker. The clever design is sustainable as you can buy one product that offers three features.
Credit Source: European Product Design Awards